The German-American Institute (GAI) Tuebingen offers residents from the administrative district Tuebingen comprehensive and detailed information about the United States, German-American as well as European-American relations.
To do so, our event programming reflects the variety of both cultures and contributes to have a better understanding of ideals and values. Through our library we provide the public with mostly English-language media.
As an institution we encourage people of all nationalities to get connected through encounters at our cultural events and youth exchanges. We also organize study tours and educational trips to intensify the relationships between Germans and Americans. Our unique selling point in the region is that we offer language training taught exclusively by native speakers of following languages: English, Spanish, and German as Foreign Language. We cover all levels of proficiency and cater to all age groups.
Connected with our programming is the EducationUSA Advising Center that offers–  in partnership with the U.S. Department of State–  accurate, unbiased information about the full range of accredited U.S. study and exchange programs in the United States. We can be found at the GAI during our opening hours, at in-person educational fairs in the administrative district of Tuebingen,  as well as online at nationwide virtual fairs, during virtual advising hours and at online-only info sessions.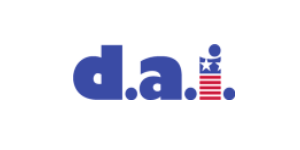 German American Institute Tübingen
Karlstrasse 3, 72072 Tuebingen
Germany
Web: www.dai-tuebingen.de
E-mail :usa-beratung@dai-tuebingen.de