The DFH (Deutscher Fachverband High School) was founded in 1992 and is an association of thirteen leading German exchange organisations for students between 13 and 18 of age.
All member organisations subscribe to strict quality guidelines which cover all services and aspects of exchange programs from pre-booking information, student recruitment and student welfare to the monitoring of customer satisfaction. The guidelines serve as a source of information for clients as well as a quality assurance system.
Bearing in mind the particular needs and expectations of young students and their parents, all DFH member organisations enjoy the legal status of exchange operators (as opposed to agents, advisers or consultants) on the basis of German Travel Law regulations. This means that exchange operators are legally responsible for the entirety of all aspects and components of the exchange program – this overarching accountability being a vital element of our member organisations' policy to provide a customer-friendly service and safe overall contractual environment.
On the basis of these principles the DFH also acts as an interface between the general public and the media through its Frankfurt office. In addition to the day-to-day running of the association's functions and operations, the office acts as an information service provider, giving advice and assistance to students, parents and the media.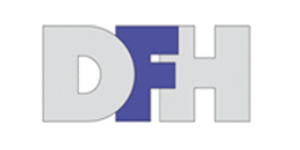 Deutscher Fachverband High School (DFH)
Att: Dr. Claus Kunze
Marburger Str. 15
60487 Frankfurt
Germany
Phone: +49 (0) 69 97 78 46 08
Web: https://dfh.org/
E-mail: info@dfh.org