At STS, our mission is to empower young people to grow through education and cultural exchange. We are convinced that experience-based learning abroad is the best way to gain new knowledge, learn a new language, improve self-confidence and grow as a person. We are a global organization with headquarters in Gothenburg, Sweden, offering high school exchange programs and language travel on 5 continents.
Our global network, including great schools, loving host families, professional partner organizations, and wonderful colleagues, is growing each day since we're constantly exploring new and innovative ways to make our students experience even more memorable.
STS was founded in 1958. We arranged the world's first language trip, from Sweden to Germany by bus, and a brand new way of youth travel was born. Today, STS has offices in Sweden, Germany, Austria, Switzerland, The Netherlands, New Zealand and the USA. We offer high school programs in the USA, Canada, New Zealand, Australia, UK, Ireland, Spain, Argentina, Costa Rica, France, Germany, Austria, Switzerland, Netherlands, Norway, Denmark, Sweden, Finland, Italy and China. Our current youth travel programs for students 13-19 offer destinations in the USA, UK, Spain, Portugal, Malta, Japan and France, with classic language trips and sports camps like Soccer, Tennis, Horseback Riding or Surfing. STS Germany is based in Hamburg.
Additional Information
At STS Germany in Hamburg we work both inbound and outbound, sending German students abroad and welcoming foreign exchange students for school programs in Germany. We are always happy to to build new partnerships with agents worldwide.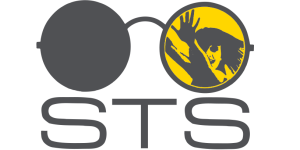 STS Sprachreisen GmbH
An der Alster 62a
20099 Hamburg
Germany
Phone: +49 (0) 40 303 999 23
Web: https://www.sts-education.com
E-mail: info@sts-education.de