Southern Cross stands for over 20 years of enthusiasm and experience for select high school stays in Downunder and North America. The organization was founded in 1998 to give German students the great opportunity of a high school exchange in Australia, New Zealand, Canada, the USA, Great Britain and Ireland.
Today, Southern Cross counts Australia and New Zealand to their main destinations. The number of students going to Canada and the USA is growing steadily and completes the overall image of Southern Cross as a specialist for high school stays.
Southern Cross has always been an organization that values expertise, as well as competent and individual advice. It goes without saying that all employees regularly travel to our destination countries and can therefore pass on their own experience.
We believe that becoming independent is a very important step in the development of young people. What better way to achieve this than by living in a foreign country and adapting to new circumstances?
The entire Southern Cross team is looking forward to planning and taking care of our students' trips and helping them to find the perfect high school abroad. Trust in our 20 years of experience and expertise!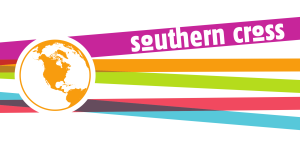 Southern Cross
Industriestraße 35
68169 Mannheim
Phone: +49 (0) 621 39187909
Web: https://www.southerncross.eu/
E-mail: info@southerncross.eu
Industriestraße 35 68169 Mannheim
E-Mail of contact person
:
info@southerncross.eu
Addititional information
: