DFSR (Dr. Frank Sprachen & Reisen GmbH), located in Mannheim, Germany, was founded in 1978 and is one of the oldest and most renowned tour operators in the field of student exchange. Helping teens take their first steps into an adventure to gain knowledge, experiences and friendships is the best job we can imagine. Together with our students and host families, we connect people all over the world through cultural echange.
Our high school programs take students to different countries on four continents. No matter if they want to choose their own school, live in a boarding school or a specific state, practice their favourite sport or study a certain subject – we have the perfect program for everyone!
We specialize in high schools and have maintained close contact with our schools and partner organizations abroad for years. Personalized service, quality and the safety of our exchange students are our highest priorities.
DFSR also has a Inbound program where we place students from around the world in German schools and host families. By providing safe and exciting opportunities for young people to fulfill their dreams of discovering a new culture, we help create global citizens. We look forward to meeting you soon!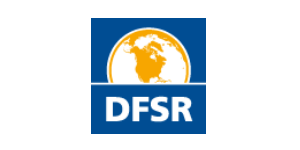 Dr. Frank Sprachen & Reisen
Industriestraße 35
68169 Mannheim
Phone: +49 (0) 621 820565 0
Web: https://www.dfsr.de
E-mail: info@dfsr.de
Industriestraße 35 68169 Mannheim
E-Mail of contact person
:
info@dfsr.de
Addititional information
: