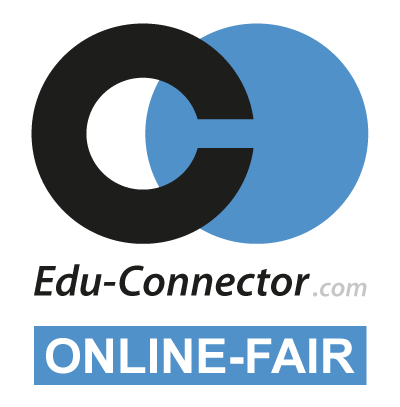 Event Details
Venue: Voluntary Work worldwide
Date: June 16th., 2021
Time: Session 1: UTC 07:00 – 09:00 – Session 2: UTC 15:00 – 17:00
Want to become exhibitor? Please book your virtual booth or stage presentation.
Everybody else: Just register for free, come along and connect
How does the event take place?
With our virtual meeting technology, you can very easily connect without the need to install anything. Just use the Google Chrome browser, sign up for the venue and connect!
Not sure what an event like this looks like? Please have a look.
Time of virtual fair
The fair will take place on Wednesday, 16th. of June, 2021 in 2 sessions:
SESSION 1: 07:00 – 09:00 UTC
UTC
City/time zone
Local time
0
Casablanca, Marocco
07:00 – 09:00 WEZ
plus 1
London, UK
08:00 – 10:00 BST
plus 2
Berlin, Germany
09:00 – 11:00 MESZ
plus 2
Johannesburg, South Africa
09:00 – 11:00 SAST
plus 3
Moscow, Russia
10:00 – 12:00 MSK
plus 3
Riyadh, Saudi Arabia
10:00 – 12:00 AST
plus 5.30
Delhi, India
12:30 – 14:30 IST
plus 7
Bangkok, Thailand
14:00 – 16:00 ICT
plus 8
Shanghai, China
15:00 – 17:00 CST
plus 9
Seoul, South Korea
16:00 – 18:00 KST
plus 10
Sydney, Australia
17:00 – 19:00 AEST
plus 12
Auckland, New Zealand
19:00 – 21:00 NZST
minus 3
Buenos Aires, Argentina
05:00 – 07:00 ART
minus 4
New York, USA
03:00 – 05.00 EDT
minus 5
Mexico-City, Mexico
02:00 – 04:00 CDT
minus 7
Vancouver, Canada
00:00 – 02:00 PDT
SESSION 2: 15:00 – 17:00 UTC
| | | |
| --- | --- | --- |
| UTC | City/time zone | Local time |
| 0 | Casablanca, Marocco | 15:00 – 17:00 WEZ |
| minus 3 | Buenos Aires, Argentina | 12:00 – 14:00 ART |
| minus 4 | New York, USA | 11:00 – 13.00 EDT |
| minus 5 | Mexico-City, Mexico | 10:00 – 12:00 CDT |
| minus 7 | Vancouver, Canada | 08:00 – 10:00 PDT |
| plus 1 | London, UK | 16:00 – 18:00 BST |
| plus 2 | Berlin, Germany | 17:00 – 19:00 MESZ |
| plus 2 | Johannesburg, South Africa | 17:00 – 19:00 SAST |
| plus 3 | Moscow, Russia | 18:00 – 20:00 MSK |
| plus 3 | Riyadh, Saudi Arabia | 18:00 – 20:00 AST |
| plus 5.30 | Delhi, India | 20:30 – 22:30 IST |
| plus 7 | Bangkok, Thailand | 22:00 – 24:00 ICT |
| plus 8 | Shanghai, China | 23:00 – 01:00 CST |
| plus 9 | Seoul, South Korea | 00:00 – 02:00 KST |
| plus 10 | Sydney, Australia | 01:00 – 03:00 AEST |
| plus 12 | Auckland, New Zealand | 03:00 – 05:00 NZST |